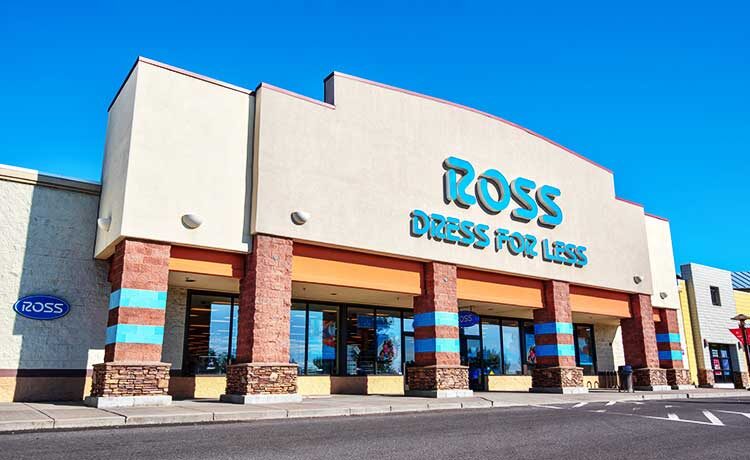 New Look for a New Year. Shop the Best Clothing Stores in Bend Oregon
Out with the old, in with the new? With spring just around the corner, it could be time to refresh your wardrobe. And if you're living in Bend, Oregon, you already know that Cascade Village Shopping Center is your one-stop spot for all of your clothing needs. Whether you're looking for new formal attire, upping your athleisure wear game, or need a fresh look for everyday wear, you're in luck. CVSC has some of the best clothing stores in Bend, Oregon––all in one convenient place. 
Ross Dress for Less 
Are you looking for brand name and designer clothes at a deep discount? Ross Dress for Less has all the staples you need (as well as some flare pieces!). Plus, while you're there, you can pick up a few other home essentials, including pet supplies, linens, and more. Ross also has a wide selection of clothes to choose from. Find a few timeless staples to round out your work ensembles (even dress shirt on top and sweats on bottom) or discover your new favorite pair of jeans. Whatever you're looking for, Ross is sure to supply.
Men's Wearhouse
If you have a wedding coming up (or happen to live in an episode of Mad Men), you're going to need a suit. And Men's Wearhouse carries the best Bend has to offer. Men's Wearhouse offers more than just suits, though. They offer everything from sweaters and dress shirts to outerwear and sport coats. When it comes to men's clothing stores in Bend, you can't beat their selection of ties, cufflinks, and several other suit accessories. They even have patterned knee-high socks, the footwear trend that's been popping up everywhere lately.
Dick's Sporting Goods
Whether you're hitting the home gym a little more often these days or just like to support your favorite sports teams, Dick's Sporting Goods has the gear you need. Dick's specializes in all things athletic—whether you're a runner, lifter, aspiring yogi, or ballplayer. And their inventory isn't just clothes. They also have the fitness equipment and outdoor gear you need to live your best life.  
Find the Best Clothing Stores in Bend, Oregon Here
If you're looking for the best clothing stores in Bend, Oregon, then look no further than the CVSC. We've got an incredible collection of shops for all of your wardrobe needs.